Office Windows Cleaning in Miami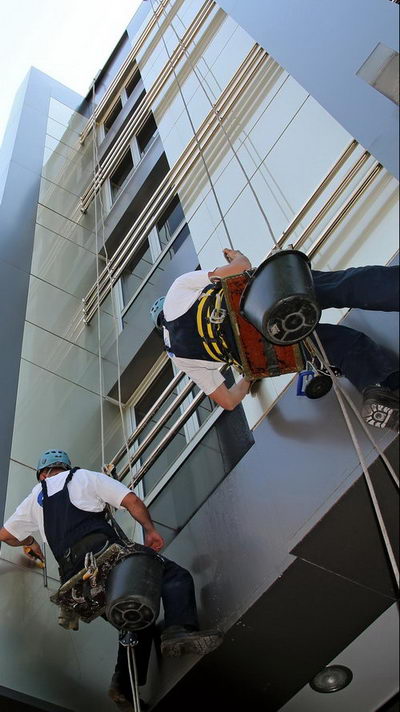 It's so very important that any place of business is kept in good condition, as well as clean and tidy. In all honesty, nobody would want to patronize a business or enlist the services of a company when the office is kept in a dirty manner. The old adage still rings true that you only get one chance to make a first impression, and when that impression is of an unkempt space, people won't want to come back. Just look at the windows in your office. They tend to get dirty very quickly. It can be dangerous to have one of your employees attempt to handle the office windows cleaning in Miami for you. You'd be a wiser businessperson if you actually took the time to hire professionals for commercial windows cleaning in Miami. There would be less of a chance that something bad could happen to your employee, or to yourself. RK Cleaning Services offers top of the line office windows cleaning in Miami and throughout Dade County, Florida.
Miami Commercial Windows Cleaning Services
Most business persons and professional providers do everything within their power to cut down on the money they need to expend to run their businesses and practices. This is common sense, as no one wants to spend money unnecessarily. It is not a fiscally responsible thing to do. One of the easiest expenses that can be reduced is the electricity bill. By simply ensuring there is regular office windows cleaning in Miami. Clean windows let more light in, and you will use the electric lights less. Of course, you will need a company for commercial windows cleaning in Miami. RK Cleaning Services provides quality office windows cleaning in Miami and the surrounding cities.