Boca Raton Commercial Cleaning Services
It is of the utmost importance that commercial property owners and businesses in Boca Raton keep their properties looking neat and tidy. In all honesty, nobody wants to patronize a business that isn't kept up nicely. Think about it logically! A bright and clean business will draw many more customers than a dirty and dingy one will. By simply having a professional commercial cleaning services come into your establishment and evaluate the business' needs, the company will be well on its way to gaining more customers. A bigger and better bottom line is in store for businesses seeking to improve their appearances with professional commercial cleaning services in Boca Raton. RK Cleaning Services can make your business more appealing to customers.
Commercial Cleaning Services for Boca Raton Window Cleaning
Whether the commercial property in Boca Raton is a condo complex, hotel or office building, keeping the windows clean can be an absolute nightmare. Of course, maintaining the cleanliness of the interior windows is easy enough however; the exterior window cleaning can be a problem. Few high rise properties in Boca Raton have the equipment or the trained staff to perform window cleaning services effectively and safety. In fact, without the proper equipment and training, a business can be severely fined and even shut down for violating the requirements set forth by the Occupational Safety and Health Administration (OSHA). No business owner wants the government poking its long nose into the goings on of their companies therefore; it's best to work with a professional commercial cleaning services company. RK Cleaning Services is the premiere commercial cleaning services provider in the Boca Raton area.
Boca Raton Commercial Cleaning Services for Carpet Cleaning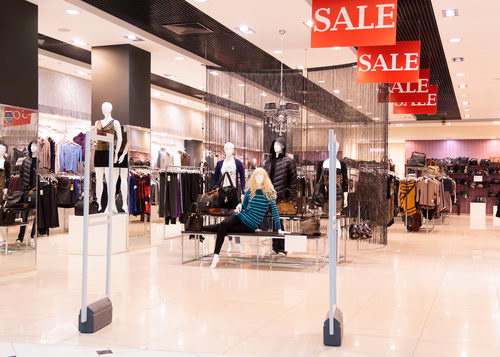 Having dirty carpets in a professional or business atmosphere just gives the Boca Raton clients the concept that the owners just doesn't care about the condition of the property. This often flows into the ideology that the owner doesn't care about the clients or customers either. A commercial cleaning services company that offers professional carpet cleaning for businesses is an asset. Carpeting harbors not only dirt and debris but germs and bacteria as well. You can keep your customers and employees healthier by having commercial carpet cleaning done regularly. RK Cleaning Services provides a variety of commercial cleaning services for businesses in Boca Raton.
Reliable Commercial Cleaning Services
RK Cleaning Services provides fast and reliable commercial cleaning services throughout the Boca Raton area. Regardless of the cleaning services a business needs, the professionals at RK Cleaning Services are happy to help. With a licensed and insured staff, your business is in good hands. Call 954-999-4030 for the most reliable commercial cleaning services company in Boca Raton.