Cleaning Services for Law Offices in Fort Lauderdale, FL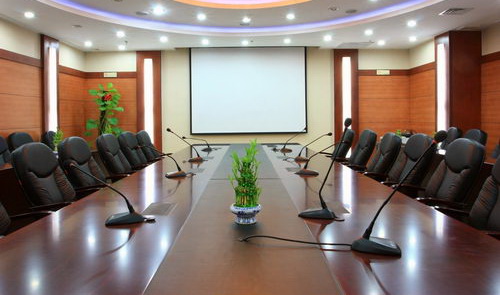 For the most part, attorneys are very well organized people with their files however; that's basically do to the fact that their paralegals, assistants and legal secretaries are on top of them. Attorneys have loads of things on their minds and do often appear to be scatterbrained, but this is because of their concerns about their clients' problems. The last thing on their minds is usually having their offices in Fort Lauderdale, FL looking neat as a pin and perfectly clean. Clients don't expect to walk into a lawyer's office and have it dirty and disheveled. They assume that the legal office will be clean and comfortable and it should be clean. The professional cleaning services provided by RK Cleaning Services are second to none in the Fort Lauderdale, FL area.
Miami, FL Cleaning Services for Law Offices
Every lawyer's office in Miami, FL should be attractively decorated and cleaned to perfection. The legal office must be a calming and relaxing place for clients who are experiencing legal issues to feel comfortable and safe. Those seeking the assistance of lawyers are under a lot of stress so a nice space for them is essential. Those in the legal community simply have too many things that are of major importance on their minds than to worry about mopping the floors, cleaning the restrooms or dusting the furniture. The experts at RK Cleaning Services in Miami, FL are ready, willing and able to keep your law offices in spic and span condition!
Cleaning Services for Law Offices in Palm Beach County
It's really hard for attorneys to find cleaning services that actually specialize in handling the janitorial maintenance for law offices and legal corporations. There are special needs when it comes to providing cleaning services for lawyers. A lot of the files and documents are confidential by nature, so it is essential that the cleaners' backgrounds have been thoroughly checked out. Sensitive data, though generally kept locked away must be protected and remain private, and with reputable cleaning services specialists, it will stay that way. A janitorial services company with integrity will keep the law offices clean, tidy and secure. RK Cleaning Services employs only expert cleaners who understand the requirements for taking care of legal offices in Palm Beach County.
Janitorial Services for Attorneys in Miami, FL
Very few professional cleaning services in Miami, FL specialize in cleaning and maintaining attorney's offices. RK Cleaning Services is the only local janitorial services company that fills this need. With years of experience working with attorneys, RK Cleaning Services is the "go to" source for law offices. Call 954-999-4030 to have the professionals at RK Cleaning Services make your law offices shine!