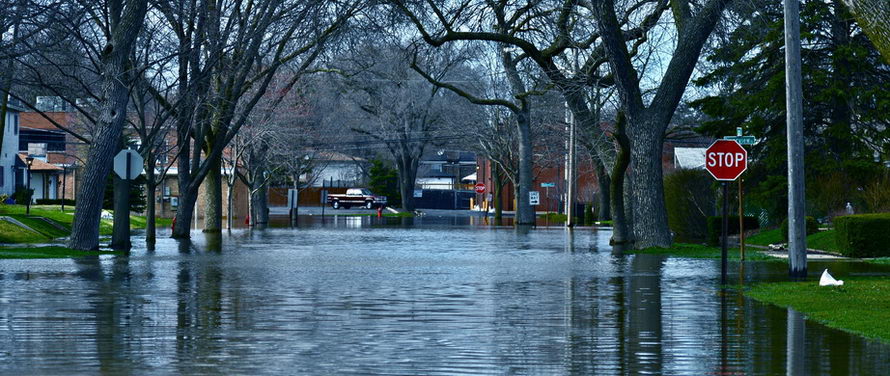 Fort Lauderdale Flood Damage Cleanup
As unfortunate as it is, Fort Lauderdale often experiences flooding. Of course, much of this is associated with tropical storms or hurricanes. Occasionally, flooding even occurs simply from the heavy downpours during the rainy season. Regardless of the cause of the flooding, if the water gets into a home it can cause some serious water damage. Flood damage cleanup is nothing short of a bad nightmare. Homeowners and commercial property owners in Fort Lauderdale just don't have the proper equipment or training to handle the process of flood damage cleanup. It is absolutely necessary to hire an expert Fort Lauderdale flood damage cleanup crew. Without a professional flood damage cleanup company, the home or business could suffer extensive mold damage, which can be quite costly to take care of. RK Cleaning Services provides a highly trained Fort Lauderdale flood damage cleanup team, who will have your home or business back in tip top shape fast.
Flood Damage Cleanup in Fort Lauderdale
Many homes and condo units that were constructed in the late 90s were plumbed with CPVC pipes in the walls. While CPVC pipes were the most cost effective way to plumb a Fort Lauderdale home or condo, it wasn't a thoroughly researched idea. Of course, these pipes were tested to ensure that they didn't contaminate the water however; they weren't tested for durability. In fact, it is now known that after about fifteen years, CPVC pipes become brittle and burst for no apparent reason. A burst pipe can flood the home or condo very quickly. It is essential that a Fort Lauderdale flood damage cleanup crew get to work on the problem as soon as possible. RK Cleaning Services offers emergency flood damage cleanup in Fort Lauderdale and the surrounding areas.
Remediation for Flood Damage in Fort Lauderdale
Flood damage cleanup should be started immediately to reduce the damage to the residential or commercial property. The owner should use towels or other absorbent cloths to remove as much water as possible. Furniture should be lifted and have aluminum foil placed under the legs. This will prevent staining on the carpeting. It should go without saying that any small items should be removed from the area. Once the Fort Lauderdale flood damage cleanup crew arrives, just sit back and let them do the job. RK Cleaning Services will ensure that your home or condo is taken care of as quickly as possible.
Professional Fort Lauderdale Flood Damage Cleanup
RK Cleaning Services provides the highest quality Fort Lauderdale flood damage cleanup equipment for water remediation. Their professional flood damage cleanup crew will have your property back in good condition promptly. Call (954) 999-4030 and RK Cleaning Services will have a flood damage cleanup team dispatched to your Fort Lauderdale home or commercial property.