Construction Cleanup Services in Boca Raton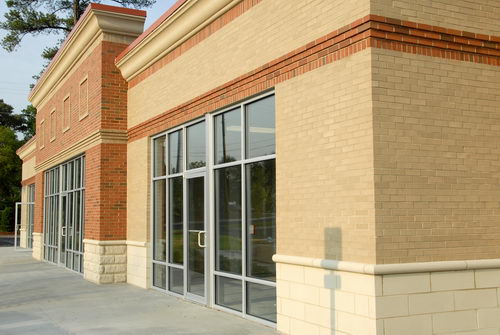 Every single form of construction in Boca Raton results in a mess and requires a significant amount of construction cleanup at the site. There is always sawdust blowing through the air and being deposited in places that the average person would never think to look. A professional construction cleanup services company will find every single piece of sawdust and clean the property until it sparkles. Any quality Boca Raton construction company owner understands the need to have the site professionally cleaned by a construction services company prior to the owners' inspection. Owners want to see their properties meticulously clean and are often put off by dust and other usual dirt that results from renovations on a property. The professionals at RK Cleaning Services are experts at construction cleanup at Boca Raton construction sites.
West Palm Beach Construction Cleanup Services
There are loads of cleaning services companies offering a wide variety of services throughout West Palm Beach. Some of them even offer construction cleanup services however; very few of them are experienced or have the intensive knowledge to do the job properly. In this day and age, people are trying to expand their cleaning services companies by offering services that they have no idea how to do. Hiring a less than competent construction cleanup company can lead to a lot of headaches and a disappointed West Palm Beach property owner. Construction companies want to please their clients and make them happy with the end result of the project. RK Cleaning Services provide the highest quality construction cleanup services in the West Palm Beach area.
Professional Construction Cleanup Services in Boca Raton
More and more Boca Raton properties are being completely renovated to make them more updated and appealing. This is a really good thing for the construction industry in Boca Raton. Businesses are expanding and they require total renovations on their properties and this can prove to be quite messy. Wise Boca Raton construction contractors find it best to hire professional construction cleanup services companies to take care of the mess. It's a better option than relying on your construction workers to make the property clean. Clean to a construction worker is a far cry from what the client expects, so professional construction cleanup services providers are the smart choice. RK Cleaning Services offers high quality construction cleanup services for jobsites in Boca Raton.
Full Service Construction Cleanup Services
RK Cleaning Services is a full service company providing a host of cleaning services for construction companies. Their quality of work is second to none in the industry and of course, RK Cleaning Services is licensed and insured in Boca Raton, Miami and Fort Lauderdale. Call 954-999-4030 to learn more about RK Cleaning Services and how they can have your construction site looking clean as a whistle.