South Florida Cleaning Services for Construction Sites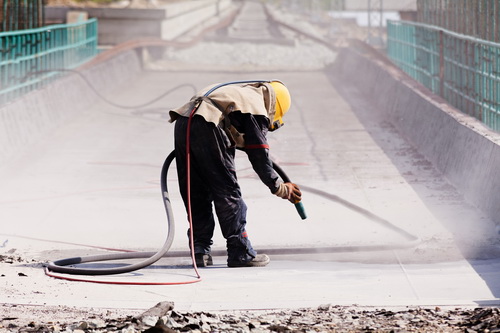 With the price of real estate in South Florida finally on the rise again, more and more newly constructed homes are hitting this hot market. This is certainly a really good thing for the local economy. There are more jobs, more construction materials purchased, more land changing ownerships and more services such as required for the installation of electric, water, sewer and even pools. With new construction comes a lot of debris to clean up. Although there are quite a few cleaning services companies offering construction site cleanup in South Florida, many simply cannot get the job done correctly or efficiently. Post-construction cleaning services companies should have the newly constructed home looking ready for the potential buyers to move into. Unfortunately, not all of the cleaning services crews in South Florida understand that this is what is required when handling a construction site. At RK Cleaning Services in South Florida strives to achieve perfection when performing new construction cleanup.
Professional Cleaning Services for Commercial Properties in South Florida
People look at commercial properties differently than they do people's homes. Of course, it's nice to have every house in a neighborhood looking clean and well-maintained however; most people understand that some people have been having a tough time financially over the past few years. Business properties are expected to look great and be clean for those who patronize and spend their money there. A professional cleaning services company for commercial property in South Florida can ensure that your business is neat as a pin. RK Cleaning Services offers the highest quality commercial cleaning services in South Florida.
South Florida Commercial Floor Cleaning Services
It is absolutely imperative that the floors in every, single South Florida business be maintained in spic and span conditions. Customers and clients expect that commercial properties they patronize are meticulously clean. Let's face it! Businesses and commercial properties simply do not get the traffic they would if the floors are looking dirty and dingy. Clean floors are essential to running a successful business with loads and loads of clients and customers. Indeed, looks are important, but floors maintained by a commercial floor cleaning service in South Florida also ensure that they are sanitary at the start of the business day. This is particularly important for physicians' offices, hospitals and those in the food service industry. RK Cleaning Services will have your South Florida business clean and sanitary.
High Quality Cleaning Services in South Florida
If you are looking for a high quality cleaning services company in South Florida then you needn't look any further. RK Cleaning Services offers superior commercial cleaning services at competitive and affordable prices. Call 954-999-4030 to learn more about the variety of commercial cleaning services that RK Cleaning Services offers to South Florida clients.