Expert Cleaning Services for Doctor Offices in Boca Raton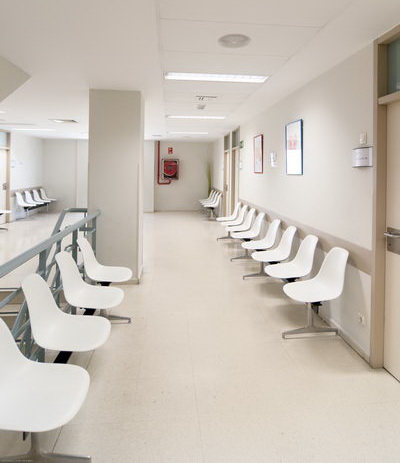 It's absolutely essential for a doctor's office to be meticulously clean. The standards for a health care provider's facility are significantly higher than those of non-medical offices. There isn't a person in the Boca Raton area who would feel comfortable and confident with a doctor's office that's less than perfectly clean. Although there are plenty of companies offering cleaning services, not all of them have the experience and expertise to tackle a doctor's office. It's even doubtful that many of them follow OSHA, AAAHC, AORN and CDC guidelines. These guidelines must be followed carefully by a cleaning services company. At RK Cleaning Services, all of the professional cleaners are trained on the proper procedures for making a doctor's office cleaned the right way.
Cleaning Services for Boca Raton Doctor Offices
There are quite a few physicians who have stopped hiring professional cleaning services companies for cleaning their Boca Raton doctors' offices. It's understandable that they want to cut down on their overheads. Most of these doctors are now requiring their staff of nurses and assistants to handle the necessary cleaning services for them. This is really ridiculous as those in the medical community aren't professional cleaners. In order to maintain a doctor's office according to OSHA, AAAHC, AORN and CDC standards, a professional cleaning services company is a necessity. Fortunately, the professionals at RK Cleaning Services offer high quality cleaning services at reasonable rates for physicians in Boca Raton.
Boca Raton Cleaning Services for Physician Offices
It can be very difficult to find a high quality cleaning services provider who specializes in physician's offices. There just aren't many of them in Boca Raton. Of course, there are cleaners that would be happy to give it a try, but this could be rather dangerous. The standards must be followed and without the proper knowledge, the cleaning services company very well may leave your physician's office filled with germs and bacteria. At the end of each day, a medical office is a veritable germ fest. The office must be completely and thoroughly rid of germs for the next business day. This should be a no brainer but those who are unfamiliar with proper practices for physician's office will not be beneficial. The office will be a healthier place with the help of a professional medical cleaning services company. RK Cleaning Services is the premiere provider of medical cleaning services in Boca Raton.
Medical Cleaning Services in Boca Raton
RK Cleaning Services is the "go to" cleaning company for medical facilities in Boca Raton. Every cleaning services provider is knowledgeable on the OSHA, AAAHC, AORN and CDC requirements for proper cleaning of doctor's offices. You should call 954-990-4030 to hire the most professional and reliable commercial cleaning services in Boca Raton.