New RK Office in Jacksonville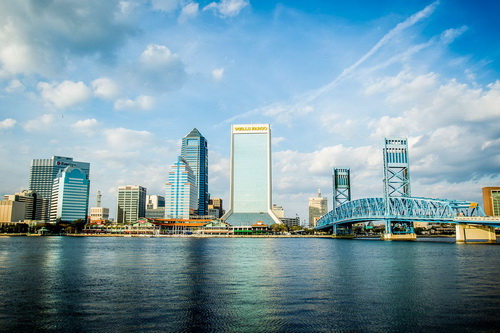 For a long time, Jacksonville lacked professional, residential and commercial cleaning services companies. Oftentimes, this caused homeowners and commercial property owners to hire less than quality cleaners for the necessary janitorial services they need. A home or business that isn't spotless reflects poorly on the owner or manager. It's so important to contract with a cleaning services company that takes pride in their work and is dedicated to make their client's homes sparkling. Fortunately, RK Cleaning Services has recognized the need to top notch cleaning services in Jacksonville and its surrounding areas and has stepped up to the plate. RK Cleaning Services has opened up a brand new office in Jacksonville Florida to serve residential and commercial property owners. Now the good people of Jacksonville can experience the high quality cleaning services that RK Cleaning Services' clients in Broward County, Palm Beach County and Dade County have enjoyed for years.
Locations for RK Cleaning Services in Duval County
RK Cleaning Services also expanded their cleaning services to include residential and commercial properties in the Jacksonville surrounding areas: Ponte Vedra, Franklintown, Amelia Island, Fernandina Beach, etc.
By opening the new office in Jacksonville, the skillful cleaners at RK Cleaning Services can take on a host of new clients in need of their services.
Available Cleaning Services for Clients in Jacksonville
The professional cleaners at RK Cleaning Services will be offering a host of options for clients at the new Jacksonville location. Commercial property owners will be thrilled over the power pressure and pressure cleaning services. High quality pressure cleaning can make high traffic parking lots and the exterior of their buildings look like brand new. Homeowners will think that their tiles have been replaced once they contract for RK Cleaning Services' grout cleaning services. Of course, they also polish marble and stone tile as well as strip and wax other surfaces in residential and commercial properties.
High Quality Cleaning Services in Jacksonville
After years of planning, RK Cleaning Services has expanded their locations from Fort Lauderdale, West Palm Beach and Miami to include Jacksonville and the surrounding areas. Residents and businesses in Jacksonville will have to opportunity to experience the high level of clean enjoyed by clients in South Florida. Whether your needs are great or small, the professional cleaners at RK Cleaning Services in Jacksonville will be happy to help. Call 954-999-4030 to learn why so many clients rely upon the expert cleaners at RK Cleaning Services.