Pet Stain Removal in Lighthouse Point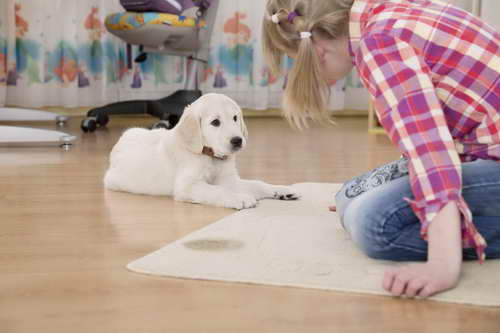 Owning a pet is not just all about having a constant source of amusement and entertainment. Apart from taking care of their diet, owners also have to take care of their hygiene to ensure the well-being of the entire house. In some cases, pet care also becomes an overwhelming job.
For instance, coming across pet stains every other day distresses the homeowners who are quite conscious of household cleaning. To deal with unwanted aspects of this avocation and interest, people can rely on any good service of pet stain removal in Lighthouse Point.
In most cases, owners deal with the stains as they happen. However, there are also many instances where people miss cleaning on time. As a result, the stain entrenches in the affected surface. The problem becomes more serious when the affected surface is either carpet or upholstery.
Old carpet, mattress or upholstery stains become extremely resistant to DIY cleaning methods. In such instances, there is no point of tiring oneself out from cleaning unyielding stains. A better way to deal with any old pet cleaning issue is to call for any good pet stain removal in Lighthouse Point.
Pet Stain Removal in Broward County
People get perturbed when even first-rate cleaning chemicals render ineffective against old pet stains. The reason for such stubborn nature of pet stains is rather scientific. The acid content in pet urine is quite high and takes a crystalline form when left exposed for long. When regular washing chemicals are applied to such old stains, they can't break down the crystalline structure, which means the stain remains unmoved.
Here, the role of professional pet stains removal in Lighthouse Point and Broward County comes into play. They are equipped to carry out deep cleaning of the affected part. Moreover, they also employ decontamination methods that help in getting rid of both stain and odor.
Carpet Stain Removal in Lighthouse Point
Pets mostly affect floor furnishings. For that matter, carpets bear the most brunt of pet stains. Carpets usually come in colors and are textured in a way that it becomes impossible for homeowners to tell apart different types of stains on their surfaces. In addition, it is also not easy to have the account of each and every small stain on the carpet.
If that's the case, it is better to leave the job to professional pet stain removal in Lighthouse Point. They are capable of identifying and getting rid of each and every pet stain regardless of its size and age.
Carpet Cleaning in Lighthouse Point
Besides pet stains, carpets generally require professional cleaning treatment after a while. A good carpet cleaning company with ample experience in carpet cleaning needs to be hired for both residential and commercial customers.
RK Cleaning Services is one of the best carpet cleaning contractors in entire South Florida. From tile and grout to mattress cleaning, the company offers a range of difficult cleaning services. Call 954-999-4030 to get a free estimate on pet stain removal services in Lighthouse Point or anywhere else in South Florida.