Daycare Disinfection Services in Miami Gardens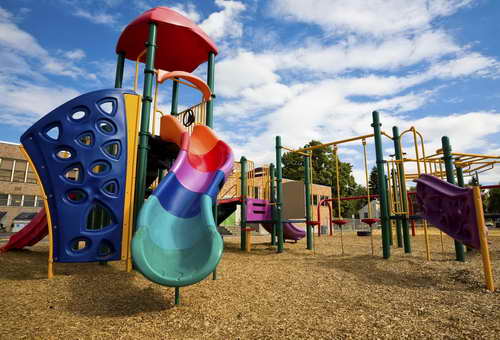 Daycare disinfection services in Miami Gardens are a vital service. If your daycare does not take care of this religiously, it could cause many issues not only with parents but also with your local guidelines for staying open for business. Parents depend on daycares to ensure their children are safe, and the environment is safe. Hiring a specialized service can provide you peace of mind and documentation of compliance with any required guidelines. Using a service also allows you to lessen the workload of your staff so they can spend more quality time loving on the children.
Daycare Sanitizing Services in Miami Gardens
It is a parents' nightmare to have daycare closed anytime, even more so this year with many people just getting back to work steady again. It is imperative that parents have peace of mind that someone is there for them and their family. Using some type of daycare sanitizing services in Miami Gardens is a great option for your daycare business to ensure parents are comfortable and you are in compliance with any guidelines for your business. Keeping everyone safe is always a priority and allowing your staff to focus on the children and parents makes this service a win-win situation.
Commercial Disinfection Services in Miami-Dade County
When you need commercial disinfection services in Miami-Dade County it is wise to shop around to ensure that you are getting the best quality service for your money. This year many people may have taken advantage of the fear and need for disinfection services, but they may not be professionally trained nor experienced in this type of work. Checking out a company before you hire them is so worth your time and effort to ensure you do not have issues with quality, or even get scammed by someone not honest who takes advantage of people or businesses.
Daycare Deep Cleaning Services in Miami Gardens
Regular deep cleaning is a great idea for your daycare during these times of needing to be extra careful with cleanliness and sanitation. Choosing to use daycare deep cleaning services in Miami Gardens reduces stress for you and your staff, lightens the already heavy workload for everyone, and helps you assure your families that you are doing your best to keep them safe. Some companies, such as RK Cleaning Services can take care of your deep cleaning and your disinfection or sanitizing needs without having to hire more than one contractor. This makes it very simple for you to ensure you are doing everything you can to keep your families safer.
RK Cleaning Services takes care of all your cleaning needs: disinfection, sanitization, deep cleaning, odor removal, and floors of many types. Our staff is experienced and trained very well to more than satisfy your needs in all areas of cleaning. We service Miami Gardens, Miami-Dade County and surrounding areas. Call our professional office staff at 954-999-4030 with any questions and to schedule your cleaning today.