Decontamination Services in Fort Lauderdale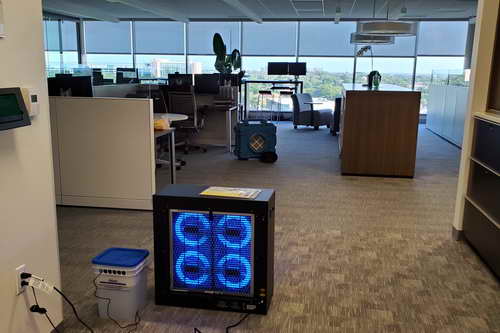 In these trying times staying safe is extremely important and everybody needs any help they can get. At RK Cleaning Services, we're closely monitoring the COVID-19 situation and working tirelessly to serve the needs of businesses and individuals who are quickly adapting to new ways of life as we all pull together to curtail this outbreak. Our top priority is for you to be safe and we'll help out anyway we can so that the spread of COVID-19 doesn't increase and hurt and kill more people.
Virus Decontamination Services in Broward County
RK Cleaning Services provides virus decontamination services in Broward County. The technique they use is safe on electronics and for places where you set food. They use EPA approved solutions to clean any building and the solution kills viruses like COVID-19. Their staff wears protective equipment during the cleaning and you don't have to wipe anything down. Their cleaning reaches hard to reach spots and hidden spots so no corner of your building is unsanitized.
Commercial Decontamination in Fort Lauderdale
RK Cleaning Services is trusted because of their quality services, whether it be sanitization surface cleaning, or any other type of cleaning, they give it their all and make sure their customer is happy with the services they provided. They are licensed and insured. They are always trying to one up themselves and make their customer happy that they selected RK Cleaning Services for their problems.
Facility Decontamination in Fort Lauderdale
Call RK Cleaning Services at 954-999-4030 for all of your decontamination services in Broward County. They also provide sanitation and disinfection services in Palm Beach County and Miami Dade County. We're open 24/7.