Upholstery Cleaning Services in Fort Lauderdale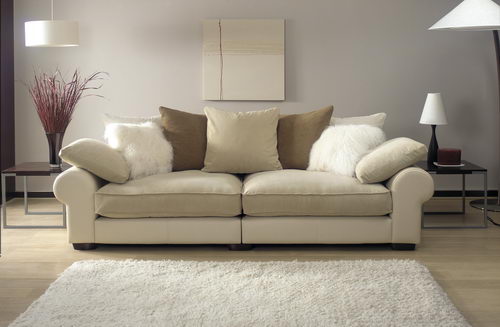 Our upholstery cleaning service Fort Lauderdale and all of Broward County Fl, keeps your furniture looking good! Of all the various cleaning regimens, it is upholstery cleaning which often proves to be a significant challenge. There is so much of moving around of items to be done, adjustments to be made, etc. all of which proves to be way too daunting!
Well, enter RK Cleaning Services, experts in upholstery cleaning in Fort Lauderdale and around Broward County. With us, you can easily leave all your upholstery cleaning worries behind since we will take care of the same with absolute panache. We have been serving the Fort Lauderdale area for years with our eclectic range of cleaning services, so whether it is carpet cleaning, rug cleaning or upholstery cleaning, no challenge is too big for us.
Therefore, when it comes to cleaning related requirements, you can leave them to us for us to deliver with complete acumen.
Our Upholstery Cleaning Services remain absolutely affordable and our Staff is Trained and Professional
Notwithstanding the depth and quality of our services, a major advantage in dealing with us is the fact that we remain affordable. No matter what kind of service you may seek from us – including upholstery cleaning, not for a fleeting moment you will ever feel shortchanged. And beyond our own assertions, it is the testimony of our clients which holds us in very good stead.
In the case of RK Cleaning Services, we have invested heavily on ensuring that our staff remains completely trained to perform all the wide range of duties and responsibilities which customers come to expect from them. For instance, we are upholstery cleaning Fort Lauderdale per se is a rather broad term which covers cleaning across a wide range of spheres. Accordingly, we have trained our staff in such a way that it can easily handle such cleaning mandates from customers, however diverse and eclectic they may be.
If you look at the upholstery cleaning requests that come from in and around Fort Lauderdale, you will find both residential and commercial sectors actively seeking these services. That is because in both these sectors, upholstery cleaning on their own is a reasonable challenge, of course all the more so in case of the commercial sector.
At RK Cleaning Services, we are fully geared up to handle a wide range of cleaning requests, especially upholstery cleaning, no matter which segment they may come from.
So feel free to contact RK Cleaning Services for your Upholstery Cleaning needs in Fort Lauderdale and all of Broward County
Therefore, for all your upholstery cleaning requirements, feel free to get in touch with us.
We are especially equipped to take on routine contracts whereby we will fulfill upholstery and other cleaning requirements on a weekly / monthly / yearly basis as deemed suitable.
Accordingly, whether it is a one-off requirement for upholstery cleaning that you have, or maybe one which you foresee would crop up quite regularly, feel free to contact us. We could then suitably discuss your requirement and take it from there so that furniture cleaning is one concern which is completely off your mind!