Professional Cleaning Services for Medical Facilities in Fort Lauderdale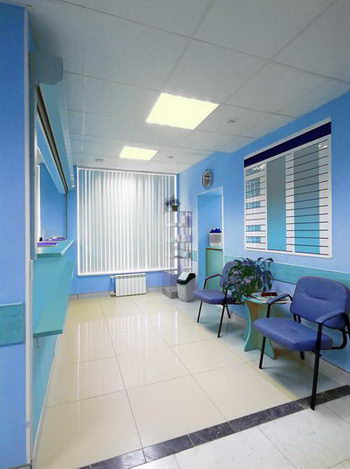 Medical facilities have a higher standard for cleanliness than any other kind of facility in Fort Lauderdale. Think about it! Dust, dirt and grime give a poor overall look to the facility but germs and bacteria can cause the patients and visitors great harm. People expect medical facilities such as hospitals, clinics and doctors' offices to be meticulously clean and tidy. They should be expected to be immaculate as they are responsible for taking care of the health and well-being of their patients. The liability involved with patients contracting staph infections and the like at a medical facility can cause it to go bankrupt and close down. At RK Cleaning Services, they take janitorial maintenance seriously. Medical facilities are left as squeaky clean as RK Cleaning Services' reputation in the janitorial industry.
Miami Janitorial Services for Medical Clinics
Professional janitorial services are a must for medical clinics in Miami. The clinic's staff is too busy taking care of patients and answering phone calls to worry about cleaning the facility. It really isn't their job anyway. In order for the medical clinic to properly care for the patients, it must be spic and span from top to bottom. In all reality, nobody would want to visit a medical facility in Miami with dirty floors, cobwebs hanging from the ceiling or smudges on the windows. It's a wise choice to hire a professional cleaning services company to take care of the janitorial services for the medical clinic. RK Cleaning Services is the number one choice for janitorial services for many of Miami's medical clinics.
Porter Services in Broward County
Many hospitals and other medical facilities have eliminated the in-house positions of those providing porter services for the institution. This has been done because having a full-time staff wasn't a cost effective way to maintain the cleanliness of the facility. Although it's a shame that a lot of people lost their porter services jobs in Broward County, this is generally a way for medical facility to cut down on overhead and stay open. The institution still needs to be clean so most facilities hire a professional cleaning services company to provide porter services. RK Cleaning Services takes great pride in their work and ensures that the medical facility is perfectly clean after each porter services visit.
Affordable Cleaning Services in South Florida
When it comes to affordable but high quality cleaning services in Broward, Dade and Palm Beach Counties in South Florida, RK Cleaning Services is the only janitorial services company to contact. Your medical facility reflects on how you treat your patients. It's in your clinics best interest to contract with the best cleaning services provider in South Florida, RK Cleaning Services! Call 954-999-4030 for the janitorial services experts and see how clean your medical facility can be.