Chinese Rug Cleaning in Fort Lauderdale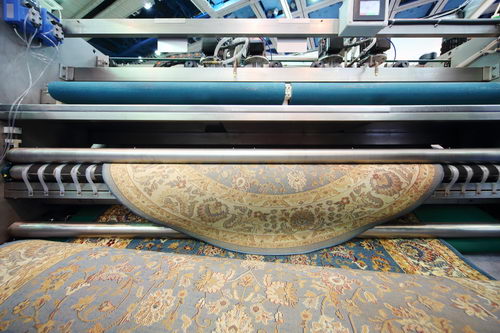 Chinese rugs seem to be getting more and more popular with Fort Lauderdale homeowners these days. It makes perfect sense, considering many of the homes and condos in Broward County have white or beige ceramic tiles throughout them. While this is great from a cleaning and regular maintenance aspect, it can make the house look cold and not so welcoming for guests. The home can easily appear more welcoming by adding brightly colored décor accents, such as Chinese rugs. Chinese rugs can turn a room from bland to grand with very little effort at all. Of course, it is important to vacuum the rug every other day or so to remove any dirt and debris. Without regular vacuuming, the dirt will get ground into the fibers and make removal difficult during your annual Chinese rug cleaning in Fort Lauderdale. To preserve the vibrancy of the rug, you must have professional Chinese rug cleaning in Broward County performed each and every year. RK Cleaning Services specialized in Chinese rug cleaning in Fort Lauderdale and the surrounding cities in Broward County.
Broward County Chinese Rug Cleaning Services
While Chinese rugs make a room look spectacular, they still get walked on day in and day out. For the most part, the people living in the home will be walking across the rug in bare feet or socks. The rug can actually absorb foot odor, which can make your whole Fort Lauderdale house stink like sweaty feet. Most people aren't happy with that kind of nasty odor. Odors in the rug can easily be removed by a company that provides Chinese rug cleaning in Broward County. The experts at RK Cleaning Services provide quality Chinese rug cleaning in Fort Lauderdale, and will have your rug smelling fresh and clean in no time.
Fort Lauderdale Chinese Rug Cleaning
One of the biggest fears that Chines rug owners must deal with is the fear that someone will spill something on their expensive rug. This type of accident happens all of the time, especially if there are children anywhere near the rug. We all know kids will spill the worst things possible on rugs, which usually leads to a horrible stain. Anytime something is spilled on the rug, you should call on experts in Chinese rug cleaning in Fort Lauderdale as soon as possible. If they can get to the rug quickly enough, the rug will more than likely be saved. RK Cleaning Services offers complete Chinese rug cleaning in Broward County.
Complete Chinese Rug Cleaning in Broward County
RK Cleaning Services is the premiere provider for Chinese rug cleaning in Fort Lauderdale and throughout Broward County. They have specially trained staff for Chinese rug cleaning services. Call (954) 999-4030 to schedule an appointment for Chinese rug cleaning in Broward County.