Fort Lauderdale Rug Restoration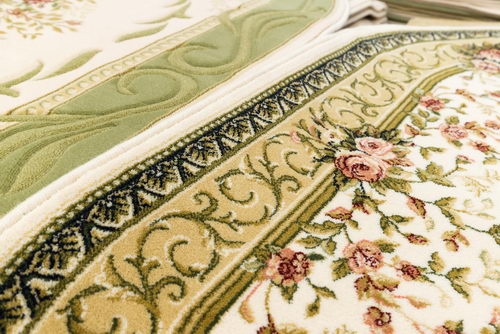 Many people in Fort Lauderdale have area rugs or Oriental rugs to make their homes have a more welcoming and homey atmosphere for guests that they entertain there. Let's face it; most homes in Broward County have tile floors throughout the living areas. There are quite a few that also have tile in the bedrooms as well. This can make rooms feel rather cold and bland. Unfortunately, whether the floors are bare tile or covered with carpeting or ornate Oriental rugs, they can and will get dirty. It's just common sense that they will need regular cleanings however; when a rug becomes damaged, it's best to call in Fort Lauderdale rug restoration professionals. They can provide a host of services to bring your Oriental rug back to its original glory. RK Cleaning Services is staffed with a highly professional rug restoration crew that serves Fort Lauderdale and all of Broward County.
Rug Restoration in Broward County
One of the most common problems faced by those who have area rugs in their homes in Broward County is fading. People who live in Fort Lauderdale enjoy having the sunshine coming in through the windows in their homes or condos. Over time, the sun can and will fade the rugs making them appear to be older than they are. Honestly, nobody wants to have faded rugs in their houses. Fortunately, the rugs do not need to be discarded if you have an experienced rug restoration company in Broward County. RK Cleaning Services offers complete rug restoration in Fort Lauderdale and the surrounding areas.
Complete Rug Restoration in Fort Lauderdale
As with any tile of floor covering, areas rugs can show wear patterns and get holes in them. Most people immediately think that they will need to replace the rugs when this happens. This is certainly not the case. The right rug restoration company in Fort Lauderdale will be able to make the appropriate rug repairs and have it looking like new. It's important that you ensure that the company has expertise in sourcing the proper yarns for doing the Broward County rug restoration, or the rug will not look right. The experts at RK Cleaning Services will match the yarns to your rug so it will look flawless after the rug restoration in Fort Lauderdale.
Broward County Rug Restoration
RK Cleaning Services can handle everything from minor repairs to complete rug restoration in Broward County. Naturally, an estimate regarding the cost of the rug restoration is provided to the client before any work commences. Of course, RK Cleaning Services also offers professional rug cleaning services and carpet cleaning as well. Call (954) 999-4030 and an expert at RK Cleaning Services will be glad to help you.