Commercial Power Washing and Pressure Cleaning in Boca Raton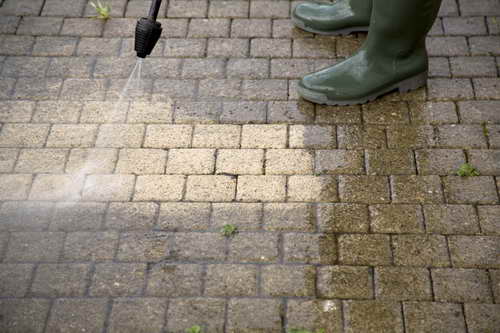 Most of the business owners in beautiful Boca Raton are very fastidious when it comes to the maintenance and care required for their commercial properties. This upkeep should go without saying however; some commercial property owners try their best to save money on maintenance. This is very unwise as it could cost the businesses customers and income. Let's face it! Commercial properties that are rented to businesses rely on the rents to stay afloat and earn money. Once a commercial property begins to show signs of neglect, people in Boca Raton simply don't want to go there. Power washing your commercial property will help to give it a clean, fresh look. Pressure cleaning can get rid of dirt and debris that has become attached to the paint on the building. The expert cleaners at RK Cleaning Services provide high quality power washing services for many commercial properties in Boca Raton.
Miami Power Washing Services for Businesses
A business can either gain new customers or lose their existing ones because of the condition of their windows. Windows that are streaked or covered in filth and bird droppings can quickly sent the business' customers away to look for a new business to spend their money. On the flipside, a commercial property that is kept spic and span, including the windows will prove to be inviting to customers and clients. Think about it! A Miami home with dirty windows reflects on the people living there and the same holds true for commercial properties. Maintaining clean windows with a professional power washing company can make the world of difference. The window cleaning experts at RK Cleaning Services provide power washing services to Commercial property owners in Miami.
Commercial Pressure Cleaning Services in Ft. Lauderdale
Commercial properties in Ft. Lauderdale are a high dollar investment for businessmen and they need to be maintained properly. Otherwise, the property will begin to look unkempt and the commercial property can begin to decrease in value. So many property owners fail to give a thought about maintaining their roofs. That is, until they begin to leak or cause other problems. Commercial pressure cleaning services can restore the original appearance of the roof and eliminate the moss and mold that always grow on Ft. Lauderdale roofs. RK Cleaning Services provides commercial pressure cleaning services for commercial property roofs in Ft. Lauderdale.
Complete Power Washing Services for Commercial Properties
Every commercial property needs to be maintained regularly for maximum benefit. RK Cleaning Services offer high quality power washing and pressure cleaning services throughout Miami, Ft. Lauderdale and Boca Raton. Call 954-999-4030 and the expert power washing providers will have your commercial property looking brand new.