Commercial Power Pressure in West Palm Beach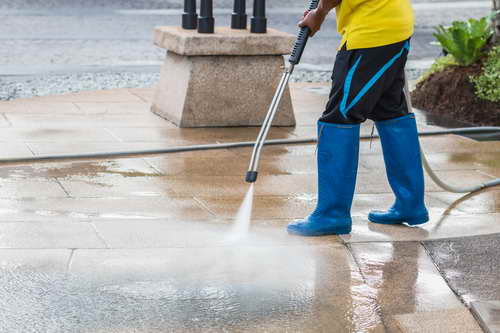 There are so many commercial property owners in West Palm Beach who fail to realize the need for regular maintenance on their properties. Sure, they will have the grass cut and trimmed and maintain any bushes and other landscaping however; they tend to forget about the cleanliness of their buildings and grounds. Unfortunately, people can be slobs. Oftentimes, they dump the trash they've accumulated in their vehicles in a business' parking lot or in the street nearby. This debris is generally picked up by employees of the West Palm Beach company however; much of the dirt is left behind. Many things can also stain the concrete or blacktop, making the commercial property looking nasty and unkempt. This can drive away potential customers or clients. RK Cleaning Services provides commercial clients with top quality power pressure and pressure cleaning in West Palm Beach and the surrounding areas.
Boca Raton Commercial Power Pressure Services
Businesses in Boca Raton can benefit greatly from the services of a power pressure and pressure cleaning company. Stains from cars parked in their parking lots can make the area look uncared for and dirty. Vehicles leaking oil, antifreeze, fuel and transmission fluid can cause stains on the surface of the parking lot. Visitors patronizing the Boca Raton establishment can track these automobile fluids in on their shoes. Some of these fluids can be very slippery as well. This can cause a hazard to the safety of the customers and jeopardize the business in the event someone falls and sues them. The professional power pressure cleaners at RK Cleaning Services can have the parking lot on your Boca Raton commercial property clean as a whistle.
Power Pressure Cleaning in Lake Worth
Commercial properties can appear to be maintained however; many of the Lake Worth properties' roofs are severely neglected. Just because the business owner and patrons can't see the roof doesn't mean that it doesn't need to be maintained. Lake Worth properties are exposed to high humidity and debris from storms can accumulate on the rooftops. Decomposing branches and leaves can add extra weight to the roof. Mold and mildew is another problem few Lake Worth commercial property owners seem to forget about. When mold and mildew grow on a roof, the integrity of the entire structure can be compromised RK Cleaning Services provides top notch power pressure cleaning for commercial properties in Lake Worth.
The Right Power Pressure Cleaning Company
RK Cleaning Services provides commercial power pressure cleaning services that are second to none. Their professional cleaners provide a host of cleaning services including grout cleaning, strip and wax services and will even polish marble and stone tiles. RK Cleaning Services serves commercial customers in West Palm Beach, Boca Raton, Lake Worth, Wellington, Palm Beach Gardens and Boynton Beach. Call 954-999-4030 for all of your commercial cleaning services needs.