Porcelain Floor Restoration in Fort Lauderdale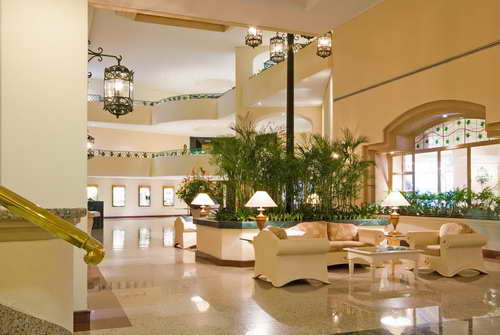 Porcelain floors are simply beautiful, and you want to ensure that they stay that way for many years. But maybe you have purchased a home where the flooring was not cared for properly or it just needs a rejuvenation. There is a professional way to bring your floor back to life for many more years, porcelain floor restoration in Fort Lauderdale will have your floor looking new again. This is an incredibly wise and cost-effective way to breathe new life into your beautiful home and to love your porcelain flooring all over again.
Porcelain Floor Stain Removal in Fort Lauderdale
Stains happen, every single day. There is simply nothing you can do to prevent 100% of stains, especially on floors. Porcelain is a particularly good choice for stain-resistant flooring, but it still can develop stains over time. As the sealant used on your porcelain begins to age it can wear down or chip, allowing spills to permeate into the porcelain and leave a stain. Fortunately for you, porcelain floor stain removal in Fort Lauderdale is a professional process that will treat the stains and reseal them, to make your floor look like new again in no time.
Porcelain Tiles Cleaning Services in Fort Lauderdale
Porcelain tiles are exceptionally durable and long-lasting plus they are so versatile in decorating, this is why so many people choose this option. After a time though, your porcelain may begin to show its age and use, this is when it is time for professional porcelain tiles cleaning services in Fort Lauderdale. It is worthwhile to have a professional clean your porcelain tiles, they are specifically trained to use the proper materials and tools to clean and refresh your tiles to their natural beauty. A professional clean is never a bad choice when it comes to porcelain.
Porcelain Floor Polishing in Fort Lauderdale
Many people do not realize that you can and should polish porcelain flooring. The final look is dependent on the type of tile and the type of sealant and finish that were chosen for the floor. Porcelain floor polishing in Fort Lauderdale will rejuvenate the look of your floor, whether or not it is a shiny finish, you will definitely see the difference and love that it looks like new again. Polishing porcelain will remove stains and dullness from age, wear and tear and make your porcelain floors gorgeous again. You will fall in love with your floor all over again.
Flooring often needs a professional touch to ensure longevity and to keep it looking nice. When it comes to porcelain floors this is very true. You need a company with the skills, training and experience to care for your porcelain flooring. RK Cleaning Services has all of those to give you peace of mind that your floor will be cleaned, stains removed, polished and even restored if needed. Contact us today at 954-999-4030 to schedule your services in Fort Lauderdale and surrounding areas.