Granite Polishing in Boca Raton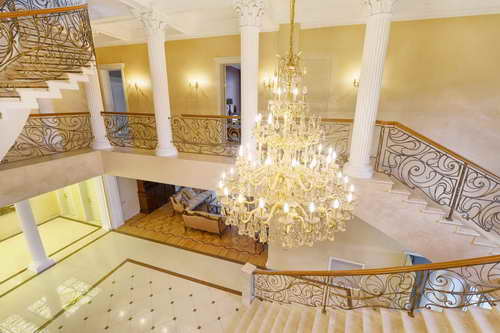 Granite and natural stone has quickly become a booming industry in the Boca Raton area, and everywhere else for that matter. This incredible boom has taken place over the past decade or so, and sales of these desirable surfaces have continued to soar. There are plenty of reasons for this. First and foremost is that people have finally realized that all natural stone surfaces are cost-effective. Sure, the initial investment is greater than installing laminate and the like, but with proper care, granite will last forever. Generally, laminate countertops stain easily and quickly deteriorate with time. So indeed, natural stone is a better option. Secondly, it is one of the most beautiful surfaces that you can buy. Appearance is a big thing. Everybody wants their properties to be attractive to all who visit. Finally, natural stone is pretty much indestructible, unless you do something crazy like take a sledgehammer or saw to it. Without regular care, all natural stone will lose its luster. RK Cleaning Services provides high quality granite cleaning in Boca Raton, and throughout South Florida.
Granite Polishing Professionals in Palm Beach County
It seems that more and more moderately priced hotels are upgrading their guest rooms with granite countertops. People who vacation in South Florida expect things to be a bit up to date than mid-range hotels found around the country. There's just something about Boca Raton that increase a visitor's expectations of what their holiday housing will look like. Details matter to most vacationers, and details like granite countertops, thick, lush bath towels, and comfortable, attractive bedding are very important to guests. Feeling like they are in a high dollar resort while they are paying a moderate price goes a long way with visitors, and how they rate your hotel on Yelp. RK Cleaning Services offers complete granite polishing in Palm Beach County.
Boca Raton Granite Polishing Services
There are quite a few office buildings in the Boca Raton area that have realized going with granite or some other natural stone surface for their reception areas completely changed the face of their offices. Think about it! We all know that doctor's visits are expensive, even with quality health insurance. People just don't want to visit an office that look s dingy and outdated. Sleek granite or marble counters will make a massive impact. RK Cleaning Services provides top of the line granite polishing in Boca Raton.
Professional Granite Polishing in Palm Beach
RK Cleaning Services is the "go to" company for many commercial companies in Boca Raton, Palm Beach County, Fort Lauderdale, Broward County, Miami, Dade County, Jacksonville and Duval County. They offer a host of services including concrete restoration, marble polishing, residential construction cleanup and power washing services. Call 954-999-4030 to schedule professionals for granite polishing in Boca Raton.