Commercial Cleaning Services in Miami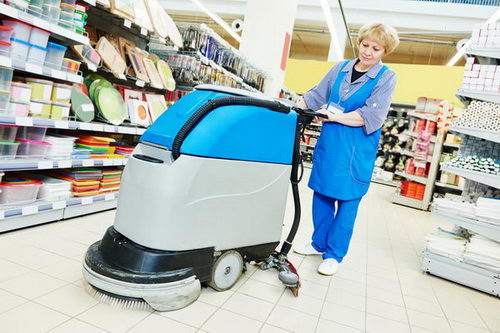 More and more commercial property owners and business owners have been enlisting the help of commercial cleaning services in Miami. For years, many have had an entire cleaning staff on the payroll to handle all of the cleaning and maintenance required to keep the property neat and tidy. Having that kind of staff on duty all of the time can really put the world of hurt on the company's bottom line. It makes better financial sense to hire a company that specializes in commercial cleaning services in Dade County. They have better skills and knowledge of hygienic cleaning techniques than any staff that you could hire off of the street. Besides, professional companies are a much more cost-effective way to get commercial cleaning services in Miami for your company. RK Cleaning Services provides businesses with high quality commercial cleaning services in Miami and throughout Dade County.
Broward County Commercial Cleaning Services
There are loads of important tasks that the typical company's cleaning staff simply do not have the ability to complete. Commercial property owners who have high rise buildings with suites rented out for professional offices cannot expect their staff to go up on scaffolding to clean the exterior of the windows. Common sense and OSHA says that a professional company offering commercial cleaning services in Broward County and specializes in high rise windows cleaning would be the way to go. RK Cleaning Services is a full scale company offering a plethora of commercial cleaning services in Broward County.
Fort Lauderdale Commercial Cleaning Services
Another consideration that commercial property owners must face is maintaining the carpeting inside of their office buildings. Naturally, anybody could run a vacuum over the rugs and pick up the dirt and debris that was tracked indoors. Let's face it; vacuuming isn't rocket science however; you also must consider the fact that the germs and bacteria that go across the carpeting everyday also need to be removed. Commercial cleaning services in Fort Lauderdale that also provide commercial carpet cleaning services could prove to be the best option for your company. They have the ability to completely sanitize and clean all of the carpeting in the building. RK Cleaning Services not only provides commercial carpet cleanings services, but also provides a variety of commercial cleaning services in Fort Lauderdale and the surrounding areas of Broward County.
Complete Commercial Cleaning Services in Palm Beach County
RK Cleaning Services is the premiere company for complete commercial cleaning services in Boca Raton, Fort Lauderdale and Miami. Whether your company needs everyday commercial cleaning services or weekly or monthly services, RK Cleaning Services is ready to help. Call 954-999-4030 to learn more about RK Cleaning Services's commercial cleaning services in Palm Beach County, Broward County and Dade County.