Gutter Sealing Services in Fort Lauderdale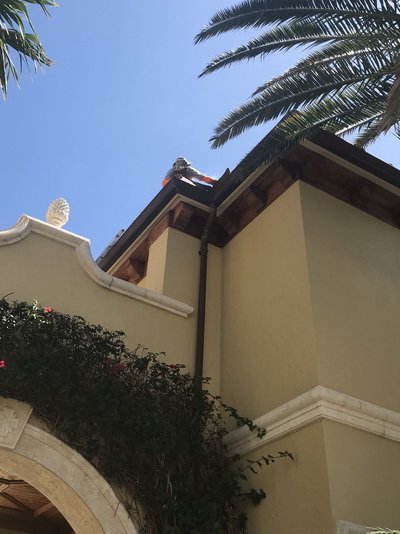 Far too many commercial and residential property owners ignore the importance of having a viable rain water redirection system on their buildings. There are so many problems with having a shoddy, or leaking gutter system that it's enough to make your head spin. Of course, their will be dirt and debris that gets splashed up on the siding or stucco of the structure, making it look dirty, dingy, and unkempt. Nobody wants their home or business looking that way, so the owner would need to have the exterior cleaned. Leaking gutters can also cause mold growth along the foundation, and any concrete walkways surrounding the building. This could be a slip and fall accident and lawsuit waiting to happen. Mold gets slick, and it's easy to fall once a shoe hits it. It's better to be proactive, and prevent problems, rather than stick your head in the sand and keep your fingers crossed that nothing will happen. That can come back and bite you in the rear. Keeping the gutters maintained in tiptop condition is very important in many ways. RK Cleaning Services offers complete gutter system maintenance and repair services on commercial and residential structures.
Water Redirection System Repairs
One of the biggest problems with having a defective and leaking gutter system is that over time, the water can crack the exterior of the building, and even crack the foundation too. Problems with a foundation can be an absolute nightmare, and very costly as well. It's unwise to allow serious damage to a building to occur simply because you fail to maintain the gutters. It makes no sense. Prevention is always best way to go. The professionals at RK Cleaning Services use Bostik industrial adhesives, with is accepted as the best gutter adhesive globally.
Repair Services for Commercial Gutters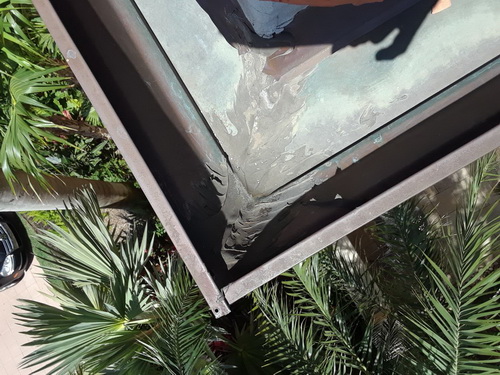 When the gutter system on a commercial property becomes damaged or compromised, it should be evaluated and repaired as soon as possible. This will prevent even more problems for the owner. Naturally, regular maintenance can let you know in advance that there is a potential problem, but the problem needs to addressed quickly. RK Cleaning Services offers complete gutter maintenance and repair services for commercial property owners in Broward County.
Broward County Sealing for Commercial Gutters
RK Cleaning Services provides the highest quality services with trained professionals in the area. They also offer same day services to assist you when you have an emergency, and need help with water damage, mold remediation, or stain removal in Boca Raton or Miami. Call 954-999-4030 for fast gutter sealing services in Fort Lauderdale.