Office Disinfection Services in Lutz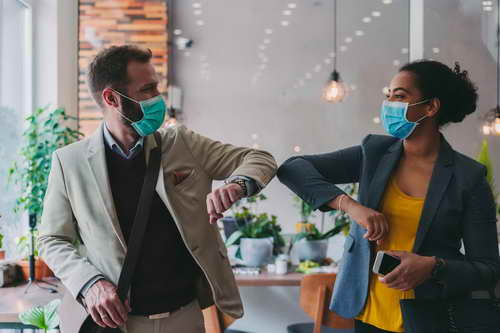 During this interesting year we have navigated through, office disinfection services in Lutz are a huge priority, especially for small businesses that are struggling to stay open and follow local guidelines. It can be extremely cost effective and a wise business decision to use a professional cleaning service for your office disinfection. This allows you to track and have documentation of services, saves you labor hours of regular staff who may take longer because they are not used to these responsibilities. Professional cleaners also are able to use commercial grade disinfectants that are proper for your needs but may not be available to purchase as a consumer.
Commercial Cleaning Services in Lutz
For commercial cleaning services in Lutz, you want to ensure that you have a great fit with your contracted cleaning service. Having an idea of what you require is all you need to contact a few cleaning services and find the best fit for you. Our professional, friendly staff will help nail down exactly what you need, how often and leave you satisfied that it will be a win-win relationship. Using a commercial cleaning service saves you time, stress, and disruption to your normal work. Our staff will walk through every step of your needs to ensure we meet and exceed your expectations in all areas.
Professional Cleaning Services in Lutz
If you own, manage, or run a professional office or any type of business, you know that cleaning is a headache and stress that no one enjoys. It also is a necessary priority in these interesting times. Choosing to employ professional cleaning services in Lutz is a great way to decrease stress and offer peace of mind in this area. Professional cleaning services are able to offer specialized equipment and materials for every situation. Trying to do it yourself is not always feasible and creates even more stress and headaches. Your time and health are worthwhile, they are a priority as well, using a professional cleaning service frees you from this task.
Office Cleaning Services in Hillsborough County
Many times, business and life get so busy that a business owner or manager just simply does not have time to be concerned over cleanliness of the office. Due to this years circumstances, using office cleaning services in Hillsborough County can give you peace of mind that this important task is getting completed properly. Right now this is a huge priority in order to stay open and in business. Keeping things as normal as possible helps to relieve everyone's' stress and concern about cleanliness and safety.
RK Cleaning Services 954-999-4030 has all of your disinfection, office, residential and floor cleaning services covered. Our professional, friendly staff will listen to your needs and ensure that you get the exact services you are expecting. We service Lutz, Wesley Chapel, and most areas in Tampa Bay. Call now to speak with us and to schedule your office disinfection service today.