Gutter Repair Services in Broward County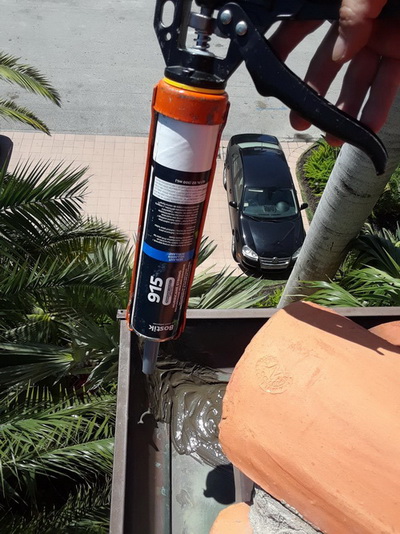 One of the things that commercial property owners tend to completely overlook is the gutter system on their buildings. When a building is constructed, it is generally the rule that gutters are installed on it. There are many reasons for this. Without a proper system to divert rain coming off of the roof, into a downspout, and away from the building, the exterior siding or stucco can become damaged and cracked. Regular rain off of a roof without gutters can actually crack the foundation and cause structural issues. Any kind of structural problem can and will be very expensive to repair, and the building will need to be shut down during such repairs. Not only would this be an outlay of money, but a monetary loss when it comes to income as well. It's important to keep your gutters in good repair. Any problem with the rain water redirection system should be dealt with promptly. The professionals at RK Cleaning Services use state of the art, Bostik industrial adhesives when repairing gutters for commercial properties.
Repairing Leaking Gutter Systems
Because a gutter system is meant to redirect the rain from a building, ignoring leaking gutters can be almost as bad as not having them at all. The erosion that can occur from a leak that has been ignored can creating ponding of water on the soil, but can also cause foundational cracks. Proper repair is important. Many companies simply slide the gutters back together, and use a household adhesive to try to prevent the problem recurring. They need to be repaired in a manner than they will be tighter than ever, and sealed completely. RK Cleaning Services offers complete gutter sealing services for South Florida commercial property owners, and residential property owners as well.
Resealing Gutters in Fort Lauderdale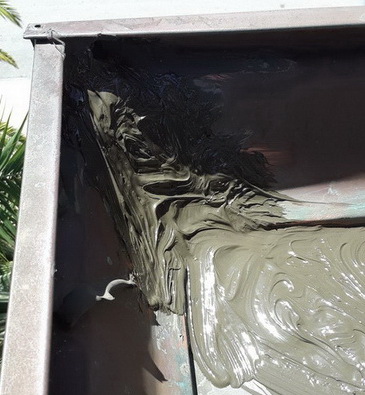 The gutters on a building should not be ignored until there is a visible problem. Just like any other part of a home or business structure, regular maintenance can avoid bigger problems for occurring. A company should assess the gutters annually, and reseal them as necessary. This will headaches later on down the road. RK Cleaning Services provides preventative maintenance for gutter systems on residential and commercial properties.
Gutter System Repair Services
RK Cleaning Services is the premiere provider of complete gutter maintenance and repair services on both, commercial and residential properties. They also offer window restoration services, janitorial services, and mold remediation in West Palm Beach and Boca Raton. Their emergency crew is available 24/7, so in most cases, they can help with your emergency on the same day it occurs. Call 954-999-4030 for commercial gutter repair services in Broward County.