Maid Services in Boca Raton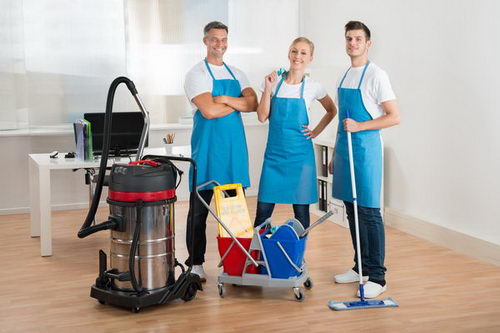 Many property owners in Boca Raton require professional maid services for their homes. Unfortunately, finding a reliable company that only employs people that are legal to work in the United States can be quite difficult these days. Illegal workers for the Boca Raton maid services company can put the homeowner's family and property in jeopardy. Every client has the right to request proof that the person providing maid services in their home is legal for employment in the US. People need to be safe and keep their families and property safe as well. This is why it is imperative that you deal only with a reputable maid services provider that has a proven track record in the Boca Raton area. RK Cleaning Services offers property owners in Boca Raton high quality cleaning services and they have a stellar reputation with their clients.
Professional Miami Maid Services
When it comes to hiring a maid services company for your Miami property, professionalism is important. Without a professional cleaning services provider, the property probably isn't getting as clean as it should. In essence, this means that the client is paying top dollar for less than quality maid services in Miami. This is absolutely unacceptable. People in Miami expect professional maid services for their Miami properties, and most will not settle for anything less. Honestly, no one should settle for less than professional maid services when they've hired a legitimate cleaning services company. RK Cleaning Services provides completely professional maid services for property owners in Miami.
Fort Lauderdale Maid Services
It can be really hard to find a maid services company that truly provides high quality cleaning services in Fort Lauderdale. Nearly every industry has seen a decreased work ethic in their employees over the past few decades. It's important to find a cleaning services provider whose employees take pride in their work. When a person does so, the client is basically guaranteed to get the best possible maid services that Miami has to offer. On the average, a person goes through four professional cleaning services companies before they will find a maid services provider that cleans to their standards. RK Cleaning Services provides Miami property owners with the high quality of maid services at affordable rates.
A Reputable Maid Services Company
RK Cleaning Services provides residents and companies with high quality maid services throughout Miami, Fort Lauderdale and Boca Raton. Their professional staff of cleaners is experienced in all facets of cleaning services, and will not leave the job until the client is completely satisfied with their work. Call 954-999-4030 to set up a time for a professional at RK Cleaning Services to provide you with a free estimate for maid services.