Marble Polishing Services in Jacksonville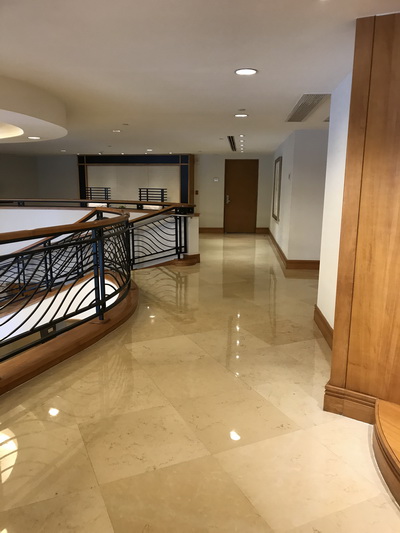 Many people have found that the look of marble tiles on the walls of their showers, floors of their bathrooms and countertops for their bath vanities gives a clean and chic look that is second to none. Marble offers a fresh and up to date look, as well as provides a very high end appearance. The truth is that marble isn't as expensive as it was several years ago. Much of the exorbitant cost of the past was because there weren't many tradesmen who would take the chance to install marble tiles and countertops. Fortunately, most tile contractors are well equipped and trained to install marble without a hitch. Even home improvement stores like Lowes and Home Depot have professional tile installers that are perfectly able to handle the installation of marble in your home or commercial property. Believe it or not; marble in your home's guest bathroom will certainly be a wow factor for the guests who come to visit. RK Cleaning Services offers complete marble polishing services in Jacksonville, and throughout the entire Duval County area.
Duval County Marble Polishing Services
A beautiful slab of marble for your kitchen countertops can truly be an exquisite work of art, especially if it is accompanied by a marble backsplash. It would make an even greater impact with marble tile on the floors. This sleek and classic look is timeless, and looks awesome with any finish choice of cabinetry. Marble always make people see dollar signs when in fact, marble is affordable and relatively easy to maintain. Of course, the marble needs to be sealed upon installation, and be cleaned with natural stone cleaner regularly. It is important to have a company come in to do a thorough polishing of the marble to keep it looking beautiful. RK Cleaning Services provides top of the line marble polishing services in Duval County.
Jacksonville Marble Polishing Services
There are plenty of very luxurious hotels in the Jacksonville area that have elaborate suites that are mainly used by politicians, celebrities, and professional athletes who are visiting the area for either professional reasons or personal pleasure. In a suite, the finishes must be high end and look spectacular. For this reason, a lot of hotels have marble inside of the bathrooms. Proper maintenance goes further than daily cleaning, as marble must be professionally polished on a regular basis. RK Cleaning Services offers the finest marble polishing services in Jacksonville.
Complete Marble Polishing Services in Duval County
RK Cleaning Services is the premiere provider of a variety of cleaning options in Jacksonville, Duval County, Dade County, Broward County and Palm Beach County. Every homeowner and commercial property owners is in good hands with the professionals at RK Cleaning Services. Call 954-999-4030 to learn more about marble polishing services in Jacksonville.