Cleaning Services for Commercial Properties in Pompano Beach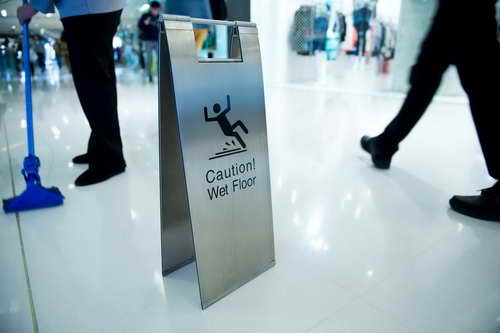 There are so many Pompano Beach cleaning services companies popping up these days. It seems that there are a dozen new ones appearing every week. Just look at the vehicles on the road and read some of the magnetic signs attached to the vehicles. A whole bunch of the signs belong to so-called cleaning services companies in Pompano Beach. The scary thing is that many of their janitorial services providers are not licensed, nor are they insured. This can be a major problem for the commercial property owner. Without having the safety of hiring a professionally licensed and insured cleaning services company, a Pompano Beach business can be put into jeopardy. Bad things like missing property or moved paperwork can throw a company's schedule off. Hiring only tried and true cleaning services companies is important to the success of the business. Many Pompano Beach commercial property owners consider the professionals at RK Cleaning Services the "go to" company for all of their cleaning and maintenance needs.
Lighthouse Point Cleaning Services for Commercial Properties
Not all Lighthouse Point cleaning services companies are alike. In fact, many of them offering cleaning services for commercial properties are severely subpar. A dirty commercial property simply isn't good for business. Nobody in Lighthouse Point wants to spend their money in an establishment that isn't meticulously clean. A professional cleaning services provider can make your commercial property sparkle. After all, every business owner wants to present his or her business in the best possible light for their clients or customers. A business that looks its best generally makes a lot more money. RK Cleaning Services provides a wide array of cleaning services for commercial properties in Lighthouse Point.
Cleaning Services for Businesses in Boca Raton
Having a reliable and trustworthy cleaning services company on speed dial is an asset to any Boca Raton business. One that can provide more than simple janitorial services seems like a gift to many business owners. For a person running a business in Boca Raton, time wasted on locating cleaning services for each aspect of services needed is lost money. Businesses need to make money, not lose it so a full service cleaning services company is a real benefit for a company. RK Cleaning Services provides a wide variety of cleaning services for business owners in Boca Raton.
Complete Cleaning Services for Commercial Properties
The professionals at RK Cleaning Services specialize in performing complete cleaning services for commercial property owners in Boca Raton, Fort Lauderdale and Pompano Beach. From janitorial services and maid services to roof cleaning and pressure washing, RK Cleaning Services can handle it all. Call 954-999-4030 and see why RK Cleaning Services is the industry leader for commercial property cleaning services.