Marble Polishing in Miami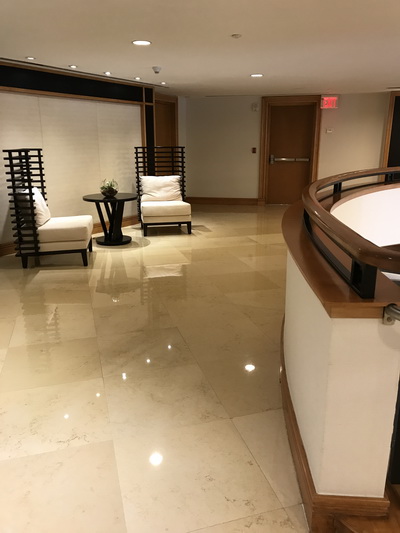 Marble is one of the most popular hard stone surfaces for installation in high end commercial properties in Miami Dade County. It has a beautiful look and feel that is always appealing to those who visit the building. It is of the utmost importance that people are impressed by the design and cleanliness of the establishment. Seeing a beautiful facility will make them want to come back time and time again to patronize it. Marble can make that happen however; marble does require proper cleaning and maintenance to ensure that it lasts, and looks lovely. It can't be cleaned with the typical cleansers that are generally used for laminate or Corian countertops. These products can seriously damage the marble surfaces, and even stain them. This could potentially destroy the hard stone surface completely. It would be a waste of money to have to replace them because someone used the incorrect cleaning product. It's better to use a professional cleaning company to take care of the natural surfaces. RK Cleaning Services offers expert marble cleaning, polishing, and restoration services in South Florida.
Complete Marble Maintenance Services
Although marble is a hard stone surface, it is actually a very porous substance. Great care must be taken to avoid spilling anything on it, because it stains very, very easily. Stains can still occur even if the marble surface has been professionally sealed. The sealer doesn't last forever. It does wear down over time, and it does yellow as well. This will give the marble the appearance that it is dirty and stained. Having the marble maintained by cleaning specialists will ensure that it will always glisten. RK Cleaning Services offers complete marble maintenance.